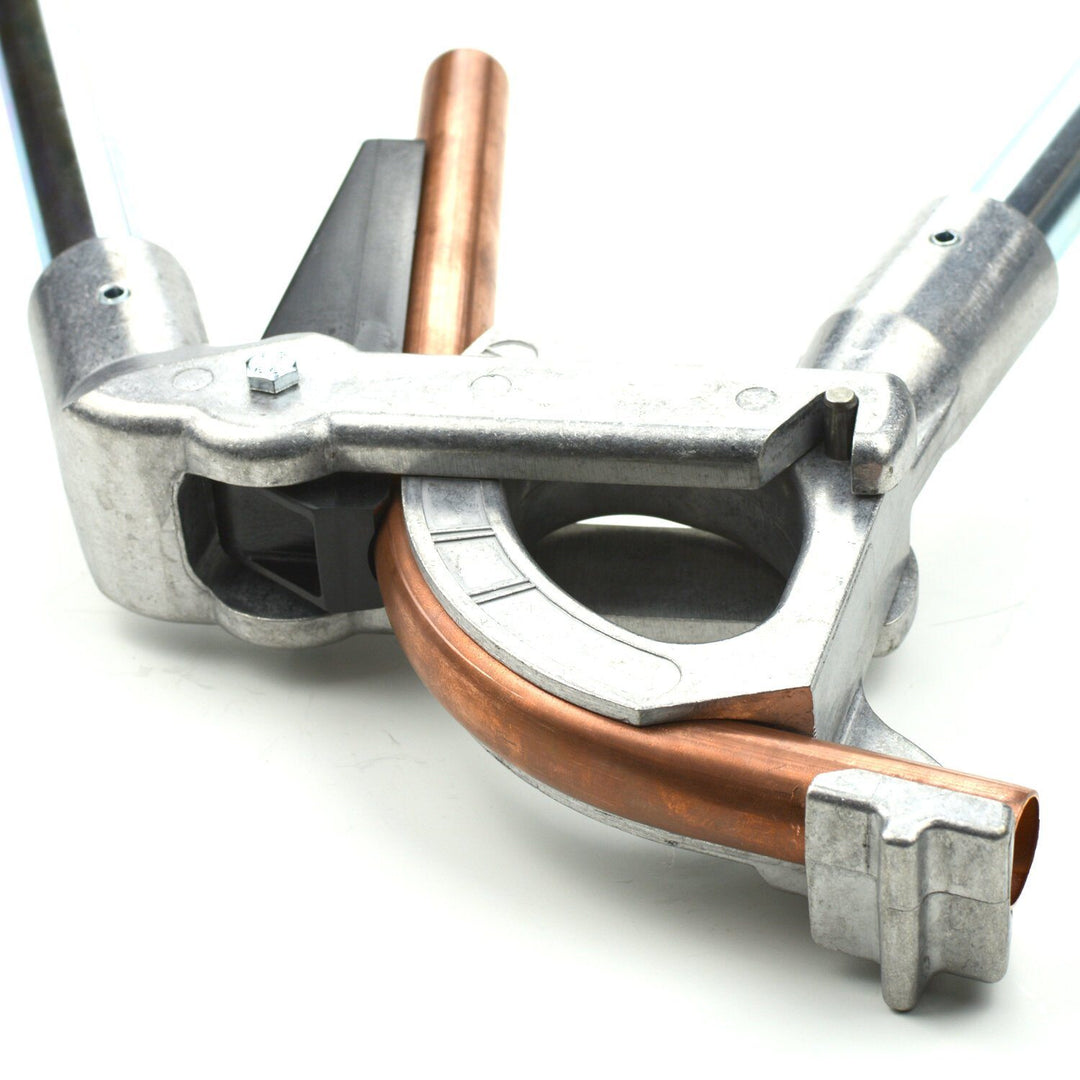 Monument Masters 22mm Copper Pipe Bender
Free Shipping on Orders over £60+
---
The Monument Masters 15mm Copper Pipe Bender has been designed and manufactured in Britain.
Standard XXII - 1222G
The Monument Masters XXII Copper Pipe Bender is a single sized pipe bender for 22mm copper pipe (0.9mm wall). It has a number of advantages over a traditional combi 15mm/22mm pipe bender.
Less fiddly – with the integrated hook and nylon guide, the integrated hook stop won't flop from side to side and the guide(s) won't fall out.


Lighter in the hand than a combi - the XXII weighs 3.1kg. The Monument combi weighs more than 4kg.


Less cumbersome – you are only using a bender for the size of pipe being bent.


Better sight lines – as the bend is in the same plane as the arms of the bender it is easier to line up by eye.
Extended XXIIE – 1322E
The 22mm XXIIE with its extended arms gives more mechanical advantage over the 22mm XXII, making it even easier to make a bend.


Included are two extension handles which are threaded and fit into the ends of the benders arms.
The Monument 1222G-XXII & 1322Extended-XXII create similar bend radiuses to a Monument 2600K combi bender.
Both the 22mm XXII and XXIIE includes two rubber feet to protect floors from when using the bender on the floor.
They have aluminium diecast formers, CNC turned steel handles with knurling for improved grip and integral replaceable nylon guides.
Designed For the Trade, By the Trade. #MadeInBritain.

Our shipping charges for UK / Northern Ireland are as follows:
Orders less than £60 (ex VAT):
Orders over £60 (ex VAT):
We expect your items to be delivered 3-5 days after you've placed your order.